Our team are experienced, highly trained and our most valuable asset. Great teamwork ensures our clients are always a priority and our team will strive to exceed your expectations. Learn more about them here. You really are in safe hands!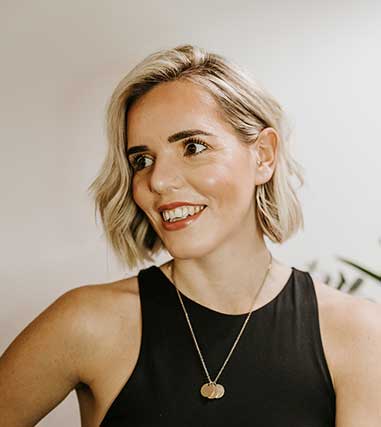 Salon Director/Salon Owner
After training with Toni & Guy, qualifying with a distinction and working within the company for many years, I decided it was time to branch out and there began Hair Host.
I absolutely love what I do, whether it be a complete restyle or tidying up the style you already have, I genuinely enjoy it all. Curly hair has a big piece of my heart though!
I work with the Label M session team backstage at London Fashion Week and have done since 2016. Being part of fashion week inspires me, creating new styles when I am back in the salon.
When I'm not in the salon I'm normally running around after my three children, Ethan, Isla & Grayson. I also love socialising with friends and family, cocktail in hand! My husband makes a mean espresso martini!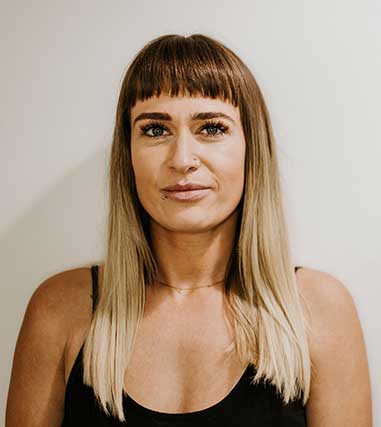 Salon Director/ Assistant Manager
I've wanted to do hairdressing for as long as I can remember. I enjoy how different everyday can be and the people you see throughout it. I trained, qualified and worked at Toni & Guy then in 2018 joined the team at Hair Host. I love all aspects of hair but short styles & mens cuts are my favourite.
Outside of work I love spending time with family & friends. I also love to travel to new places and try new things – especially the food & wine.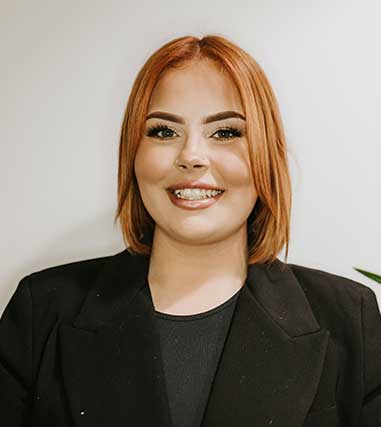 I've always had a flare for colour and have wanted to be a technician for as long as I can remember. Completing my training with Hair Host, I love colouring hair more everyday and am always excited to learn new techniques. I really enjoy attending extra courses at the Toni & Guy and Goldwell academies. My favourite techniques to do are Balayage and creative colour, using all of the bright Elumen shades.
Outside of work I enjoy going to the cinema with family and going for cocktails with the girls.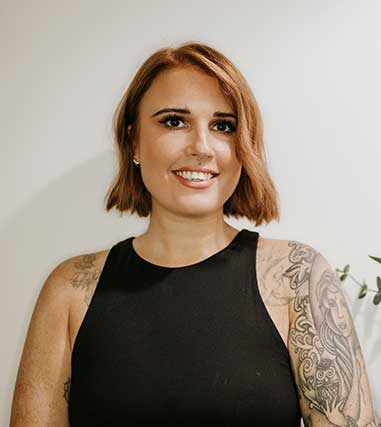 After watching a family member when I was 5 I decided hairdressing was what I wanted to do. I trained at Toni & Guy and qualified in 2006. I particularly like cutting short hair but blow drying and styling I also really love.
When I'm not in work, I'm taking my daughter Florence round the country doing cheerleading. I'm also very partial to a Gin, or two!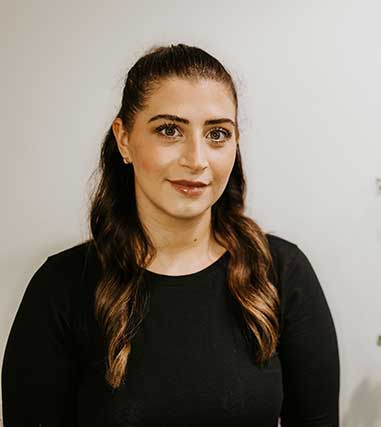 I trained with Toni & Guy, qualifying with a distinction at the London Academy, then went on to extend my training with multiple colour houses. Colour is my passion! I especially love creating a seamless balayage or giving someone a complete change. I also really enjoy the finishing side, blowdrying & curling your hair so you walk out of the salon feeling amazing!
I have two young children Myla & Enzo who keep me on my toes. We love baking and enjoying a roast dinner with family & friends.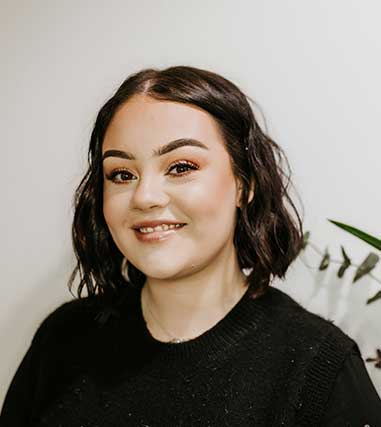 I trained and qualified at Hair Host and decided to specialise in cutting, as I love everything to do with cutting & styling! I really enjoy finishing your hair after the cut. The big bouncy blowdries and curling or waving hair; getting you ready for an event or a night out; making you feel fabulous! I'm also part of the Label M session team, working backstage at London Fashion Week each season, its such a buzz!
I have a little boy, Freddie, who I love taking out especially to the farm. I also love spending time with my family and friends.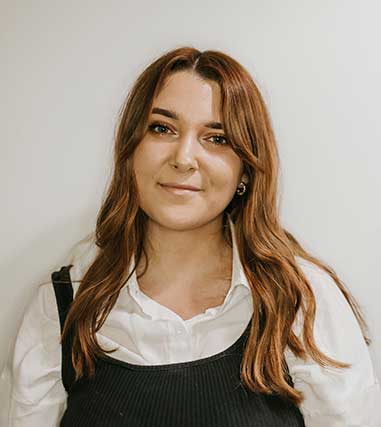 Since completing my training I specialise in cutting. I love all cuts but shorter styles are my favourite; I love seeing a transformation. I really enjoy doing extra courses at the London academies to keep me up to date with the current trends.
In my spare time, I enjoy exploring different places. I am also a massive foodie and love cooking up a different recipe on my days off.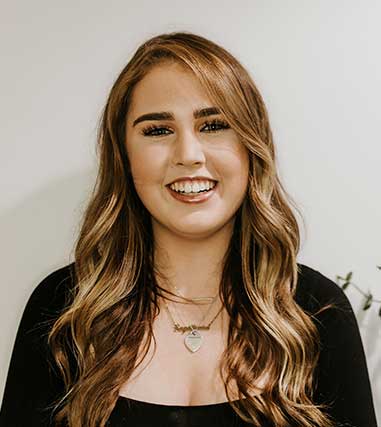 I loved doing my training at Hair Host, now qualified I specialise in colour and love every aspect of it. I love transforming my clients hair, making them feel great. I enjoy getting stuck in, learning new techniques and growing my knowledge so I can create an amazing look for you.
When I'm not in the salon I'm out making memories. At least one festival a year is a must for me!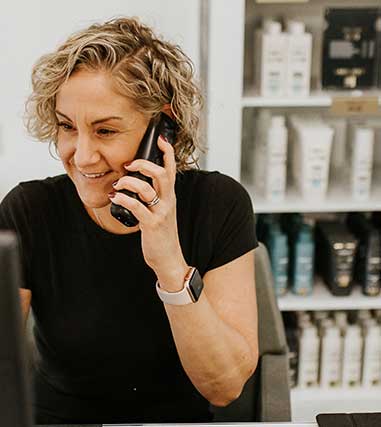 I joined Hair Host in 2020 as Front of House. I love greeting the clients, getting to know all of you and organising all of your appointments. I am based in the Buckingham salon but organise everything for both Buckingham and The Hub:MK salons, so if you need anything just give me a call!
I'm married and have two daughters, Maddison & Freya who I'm always running round after and being taxi to. When I'm not sorting their social lives I'm partial to a bottomless brunch with friends, or a nice cheese & wine night somewhere!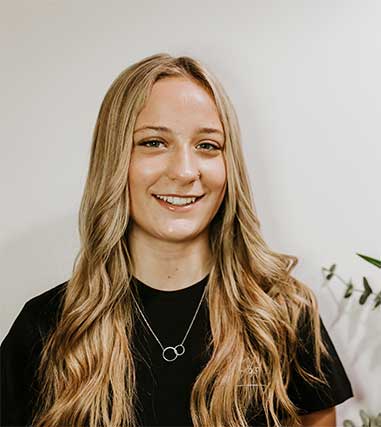 I've always wanted to be a hairdresser because of the creativity it holds. I can't wait to complete my training and keep learning new skills. I'd also love to join the team working at London Fashion Week in the future.
I enjoy spending time with family and friends, going out for dinners and trying new foods, especially Italian!
I wanted to start a hairdressing apprenticeship because it opens me up to many opportunities, enables me to further my knowledge and perfect my skills. I can't wait to complete my training and be working with the team as a stylist or technician. It's also my passion to work backstage at London Fashion Week.
In my spare time I enjoy watching new films and spending time with family and friends.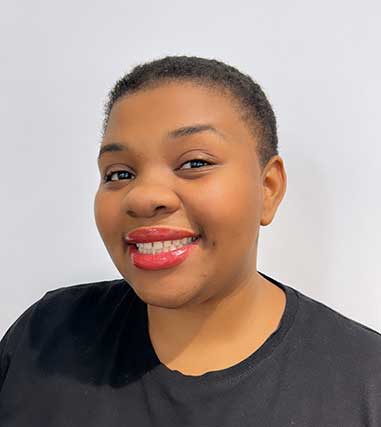 I've always been interested in doing hair and learning different techniques. I have a lot of experience in afro hair due to my Caribbean heritage but I'm looking forward to training in different hair types. I enjoy a more practical side of learning so an apprenticeship is perfect for me.
Outside of work I enjoy living life to the fullest, travelling to new places with the people I love.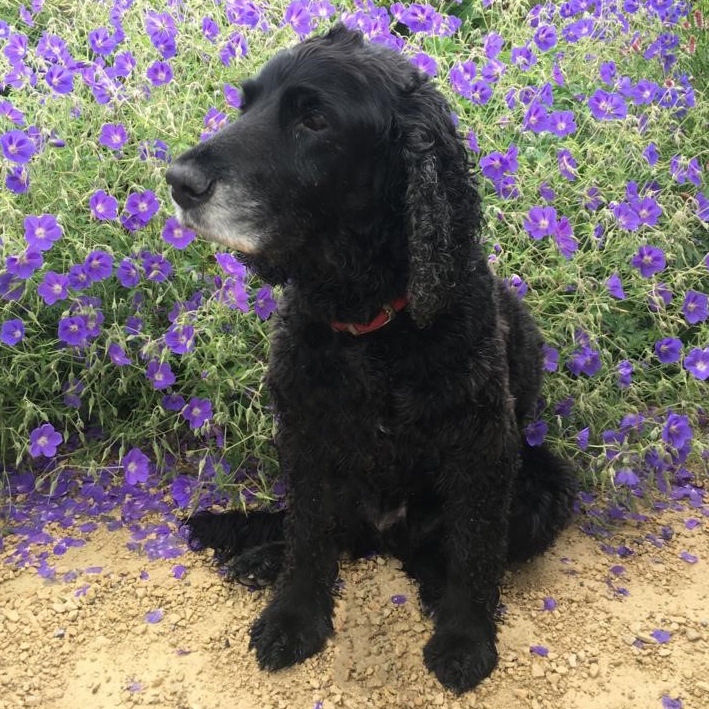 Equidistant from Buckingham and our Milton Keynes salons is the Hair Host office. Crucially this is where all the accounts are done, staff holidays tracked, bills paid and marketing campaigns dreamt up. Keeping the office team on their toes and providing a calming influence is Alfie our office dog. Sadly he has no talents. Instead he's obsessed by biscuits; and otherwise a complete time waster.