Free Consultations with Hair Host
Our team of highly skilled and passionate stylists and colour technicians are dedicated to providing you with exceptional service, free personalised consultations, and innovative techniques.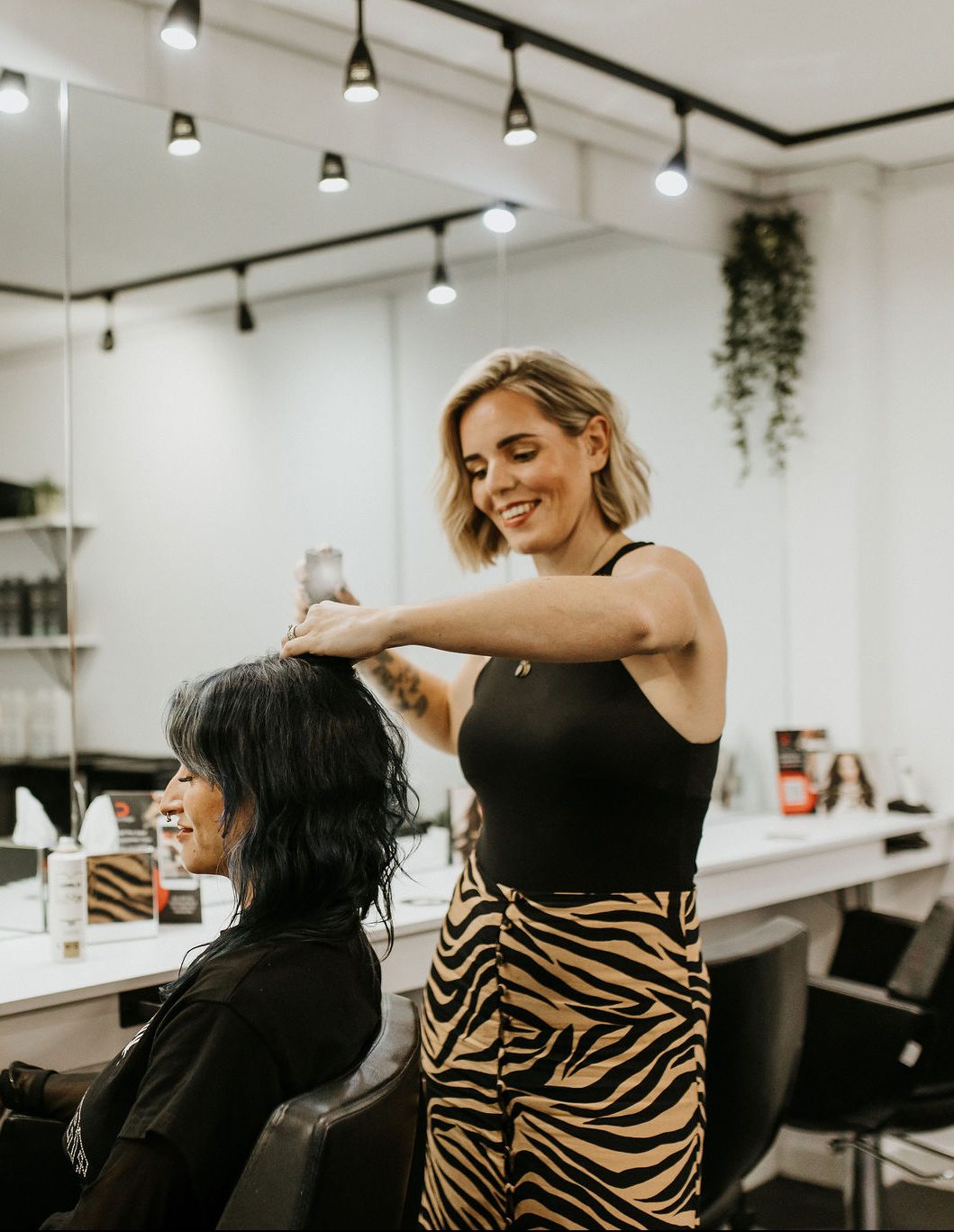 Our team of expert stylists and colour technicians are trained in the latest trends and techniques to ensure you leave our salons feeling confident, and we'll make sure your hair is amazing!
Here's a quick look at the hair transformations that we have completed. Whether it is a complete style change or daring new colour, you can trust us.
Take a look at what our clients have to say about our work and
dedication that keeps them coming back for more.
I had my hair balayaged and cut recently at Hair Host The Hub. The salon is beautiful, modern, open and spacious, you don't feel like people are on top of you or crowded. Danica and Lauren made me feel completely at ease and helped me decide on colour and style. They did a great job. I'm so pleased with how my hair turned out and the service received. I'll be booking again for sure.​
Helen Wells​
It's always a pleasure to go and have my hair cut at Hair Host. The staff there are friendly, Sasha in particular, who does my hair, is very personable, as well as knowledgeable and professional. The salon itself is very cosy and comfortable, it feels like a real treat and pamper to spend an hour or so there!​
Sandrine Bonomo​
So glad I found this gem of a hair salon. My 2 daughters & I all had our hair done for my son's wedding in Buckingham. We wanted 3 different styles. Everything was done to understand what we would like, while we relaxed and had lovely drinks. My hair was a little short for putting up, but Rebecca managed it so well that it looked beautiful & stayed up all day/evening with and without a hat. I had so many compliments. Such a lovely experience. Highly recommended.​
Liselotte Nevison​
The salon is gorgeous, such a nice vibe! Danica coloured my hair its perfection I am obsessed. Lauren cut my hair, a complete restyle, again completely obsessed. A beautiful salon, the stylists are so friendly and amazing at what they do. Will 100% be returning.
Hannah Cotterill
Went in for a hair consultation...great idea! Lauren was lovely & knowledgable! Understood my hair & kept to understanding my requirements whilst being honest about how much needs to be cut.
Bijal Mistry
So pleased with my colour by Danica and my cut by Rebecca. I have been in to salons before where it has felt intimidating but everyone was so friendly and made sure I was well looked after. Highly recommend.
Rebecca Final
The Hub,
313 Avebury Boulevard,
Central Milton Keynes
MK9 2GA
What3words: ///scored.troll.reputable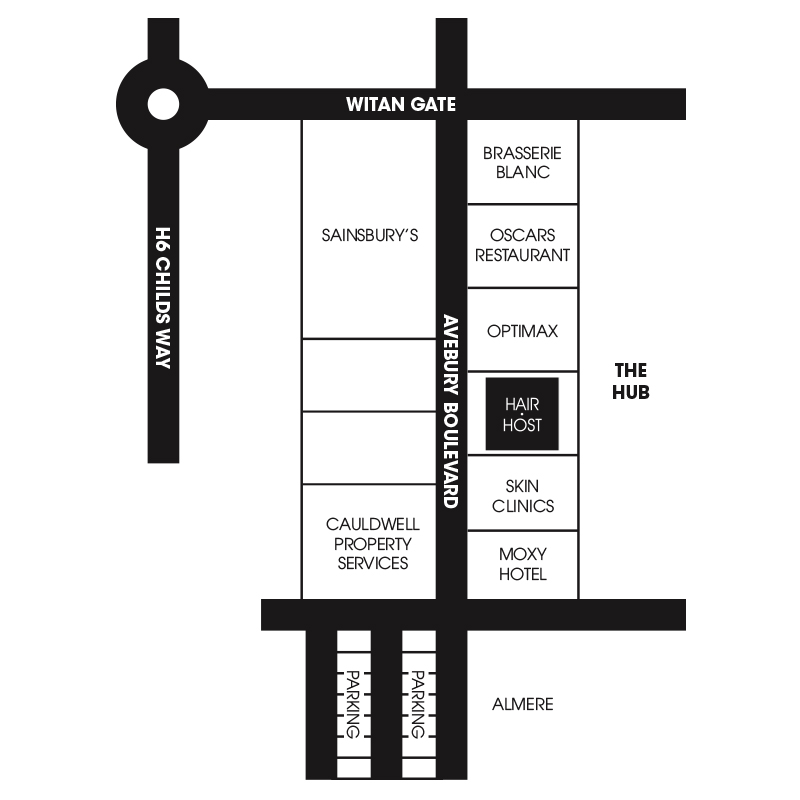 13 Cornwall Place,
High Street,
Buckingham
MK18 1SB
What3words: ///resonates.describes.decks